What is whipped cream chargers?
A whipped cream charger is a steel cylinder or cartridge filled with nitrous oxide N2O that is used as a whipping agent in a whipped cream dispenser. The narrow end of a charger has a foil covering that is broken to release the gas. This is usually done by a sharp pin inside the whipped cream dispenser. The nitrous oxide in chargers is also used as an oxidizer in hybrid model rocket engines.
Nitrous oxide is a popular recreational drug, and whipped cream chargers are a convenient source of the gas. Among users, the chargers are colloquially called whippits, whippets, nos, nossies or nangs.And there are many brands with cream chargers such as ,Mosa cream chargers, isi,Liss,Kayser,Honey due whip,quick whhip,superme whip, fresh whip…
Nitrous oxide is used because it dissolves easily into the cream, and does not cause the cream to oxidize while it is in the can. The cream must have a minimum fat content of 28% to produce whipped cream with a dispenser. The recipe for the cream to be whipped typically calls for heavy cream and sugar, along with any desired flavorings or colorings. In a sealed container, this cream is pressurized with nitrous oxide, which dissolves into the cream as per its lipophilicity.
When the cream dispenser's valve is opened, the cream solution is expelled by the high pressure inside. The change in pressure causes some of the dissolved gas to return to bubbles, effectively fluffing up the cream. Nitrous oxide is bacteriostatic (it inhibits bacteria growth), so a charged cream dispenser can be kept in the refrigerator for up to two weeks.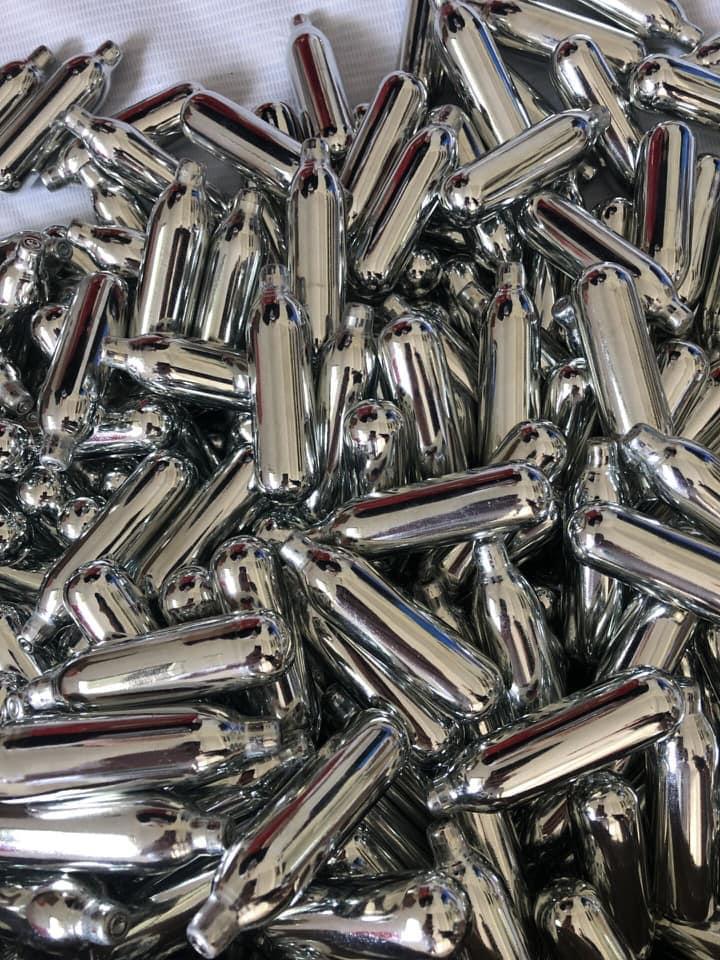 1.Take one clean cream dispenser and prepare the parts.
2.Put into the milk and tighten the lid,intall the cream chargers and release the nitrous gas into the dispenser.
3.Shake the bottle and squeeze the cream.
In the end ,if you like our whipped cream chargers and cream canisters whipped cream dispenser,we can offer a whole solution for you!
Smart Gas Cylinder,your trusted supplier.