What are 8g cream chargers?
8g cream chargers also called 8g nitrous oxide, cream chargers, cream cartridges, and nangs.
Anyway, this product is a small cylinder inside fill with Nitrous Oxide gas. Nitrous oxide gas is not only used as a propellant gas, it is also a tasteless, non-flammable, and colorless gas that does stop the growth of bacteria, meaning it is ideal for use throughout the catering industry. It is a gas that is used in all corners of the globe as an effective food propellant, especially within the dairy industry.
Whether in home cooking or delicious food in restaurants, 8g cream chargers are your ideal food companion。
Empty bottle manufacturing by carbon steel and cover
Ultrasonic clear empty bottle
Filling purity 8g Nitrous Oxide gas
Surface electroplating treatment
Inspection the weight make sure the full capacity
Packing the finish products and shiping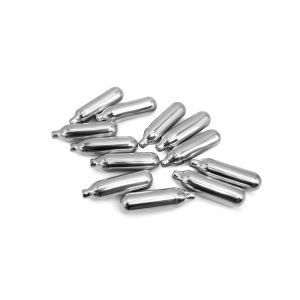 If you have any special requests for your cream chargers, please contact us, we can custom with your cream chargers.