Whipped cream chargers pressure regulator is suitable for various nitrous oxide gas cylinders such as 580g cream chargers , 615g cream cartridges, 250g cream chargers , 1100g N2O cylinders, 2.2L, 3.3L N2O tank and the valve is M11 and the thread is 1mm.
The pressure regulator can easily release the gas from the cylinder into your cream dispenser, wine dispenser.
Here are two types cream chargers cylinder pressure regulator.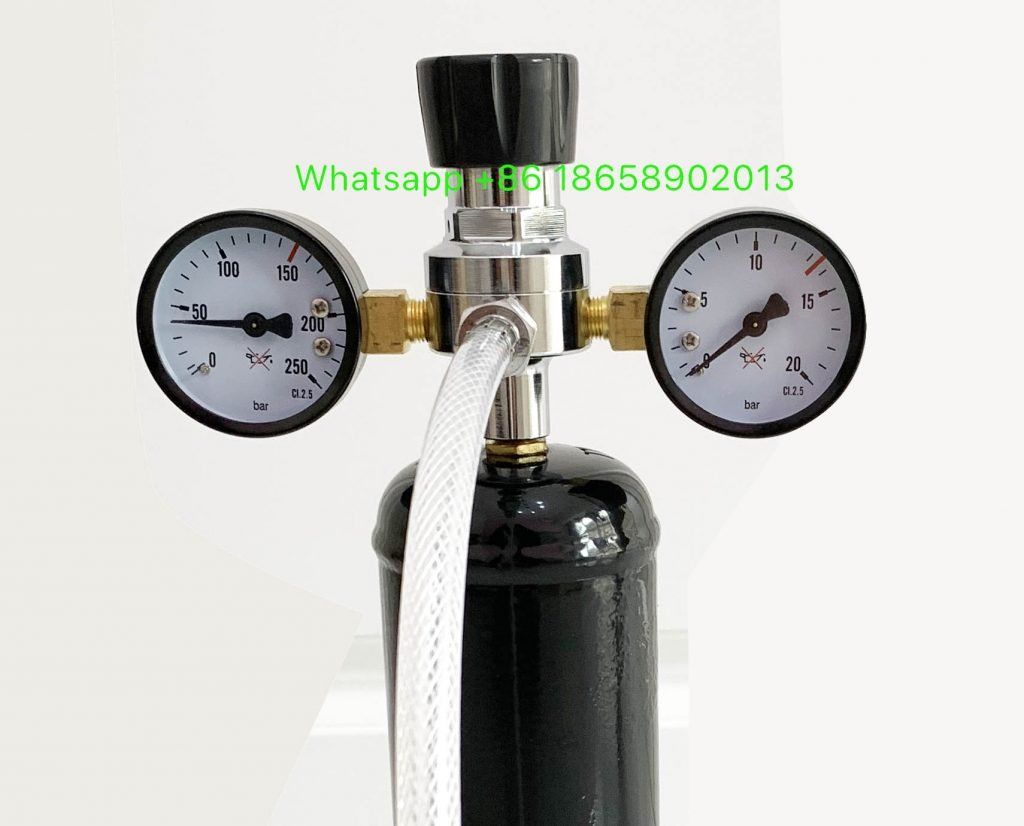 A. Two pressure gauges regulator
B.Single pressure gauges regulator
According the users requirements, there also available three hoses.
A.The hose with the switch
B.The hose with the pin jack
C.The hose with the screw connection with the whipper inlet
How to use the cream chargers pressure regulator.
First, open the box, take out regulator and check all parts is good and the pressure gauge glass is intact.
Second, make sure the nitrous oxide cylinder valve is M11 and rotate clockwise until it stops.
Third, install the pressure regulator hose and connect with the whipper
Last, turn on the pressure regulator switch, the arrow points to the " + " direction to open, and the " – " direction to close.
The cream chargers pressure regulator can reuse, after many times using , please check the ring base and vent valve port is clean. Our cream chargers pressure regulator can match most of brand cream chargers cylinders 580g,615g,250g,1100g and 3.3L such as smartwhip,goldwhip,infusionmax supermewhipmax,creamdeluxe,Roselle,Magicwhip,Skywhip,Startwhip,
Greatwhip,Gastro…..
If you have any questions about the cream chargers pressure regularors,please contact us directly, we can give you a professional solutions.