Cream Deluxe cream chargers is one of popular supplier in Europe.But for this cream chargers is 100% made in China.As a manufacturer in China, we are one of food grade N2O gas and cylinder manufacturer.We can produce 800tons N2O gas per month.
Fill the gas and cylinder certificates all are approved and legal.
Our food grade nitrous oxide cream chargers can ship to any port of the world.Of course, as a smart manufacturer, we can do OEM any brand what you want.
0.95L,2.2L,2.7L all kinds of cylinder options.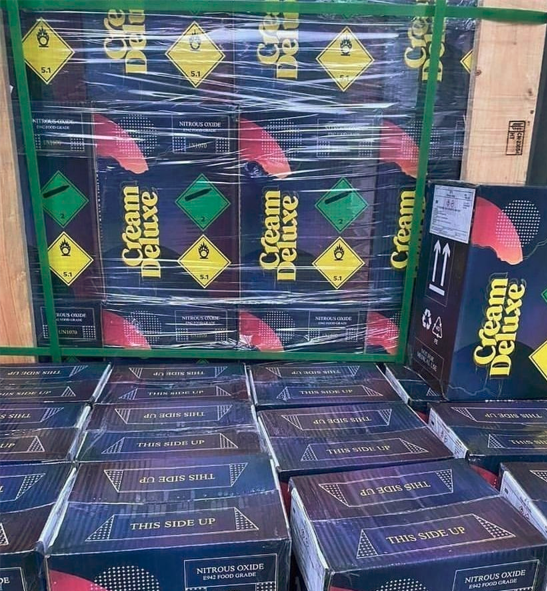 615g cream deluxe base on the 580g N2o gas capacity,increase the volume becomes 615g cream chargers for a longer duration,bigger is more useful.
For any questions,please feel free to contact us directly.